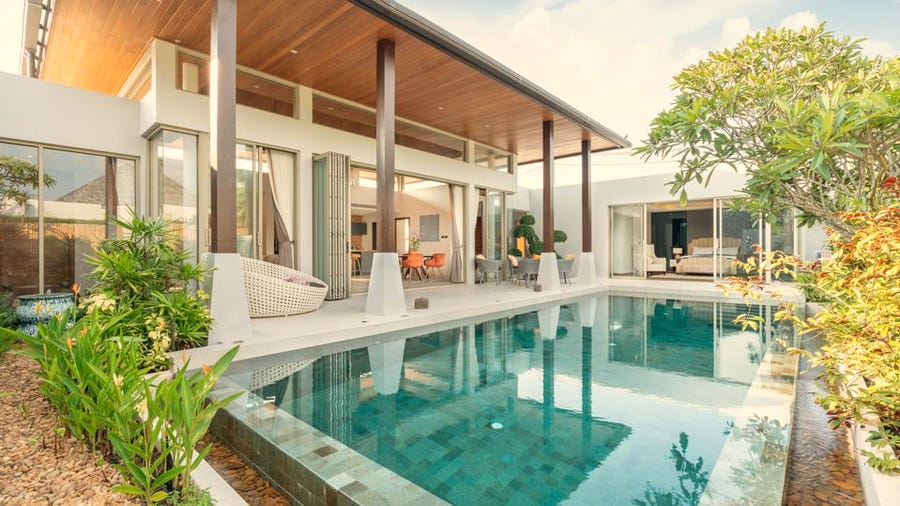 A swimming pool is considered a luxury relaxation area by people. We invest so much into it for enhanced home appeal and even hire professional assistance from design to construction to ensure the job is done right.
Here are a few ideas to spice up your new swimming pool:
Glass Pool
Capture the perfect photo of your morning dive with a glass pool.This doesn't necessarily mean the entire pool is made of glass. It means the pool has glass portions that people could see through. This is widely used in resorts and luxury vacation spots but it's fairly easy to incorporate in your home.
Repurposed Shipping Container Pool
People have noticed how sturdy and durable shipping containers are by using it on building construction and other purposes. You can also turn an old shipping container into a modernized attractive swimming pool for your home.
Lush Greenery Pool
A pool is a perfect addition to your home garden. It's an inviting sight for guests and visiting relatives when you put together the environment and a relaxing heated swimming pool.
Outdoor Lounge Pool
An outdoor lounge is a room without walls. You can enjoy the shade of your house or lie in the sun before taking a dip in your pool. Having an outdoor lounge also reduces the debris mixed in your pool from leaves or twigs since there's a roof on top of it.
Buildeey has the best people in their directory to handle any home improvement projects you want to accomplish. They're the leading service directory among construction mobile apps available today.