If you are hungry for 1950s style home interior decoration then this article has the basic rules to make it happen to renovate your home to the best of your liking.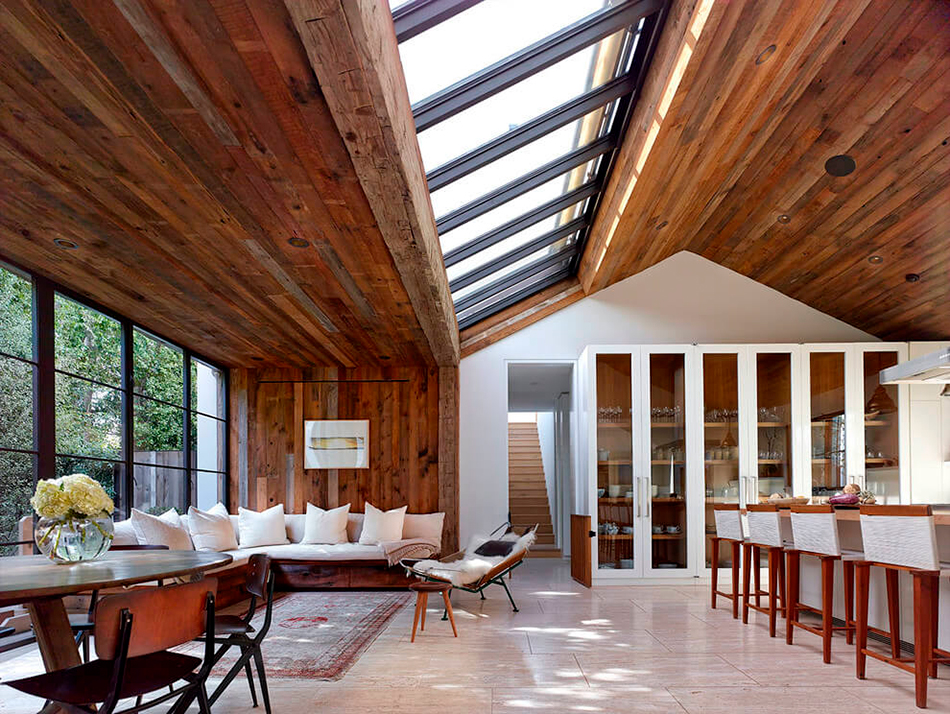 The most important guidelines that help you design a modern interior for your home:
Living Room
Decorate your living room with muted motif patterns or cool colors to achieve a midcentury appeal and pair them with warm wood colored furniture and unique ceramic pieces. Don't go overboard with decorating your living room despite how fun it is to plan this type of home style.
You should ensure that the colors and furniture perfectly complement each other in terms of contrast and color scheme. If you are planning on a centerpiece for your living room, it is best to put them on eye level instead of hanging a centerpiece painting to direct attention in your home interior instead of your walls.
Bathroom
A modern midcentury bathroom calls for cool grey tiles and wood texture furniture like towel racks or wooden bathroom shelves and tables.
You can use a variety of grey colors to accentuate your shower tiles or the bathroom tile flooring but you should never match the floor and your shower tiles because there is too much design work going on to appreciate the entire look from a visitor's viewpoint.
Bedroom
Choose a distinct color combination like firetruck red and warm beige to incorporate in your bedroom. You can have your bed frame painted and your room wallpaper jazzed up with botanical prints or throw pillows in the same color palette.
In short, your bedroom has plenty of opportunities to play with color for a great modern design touch to balance your home interior.
Buildeey Dubai can help you achieve this home style, or any home style you have in mind. You can check out the services we offer through our app directory online and through an application in your mobile device.