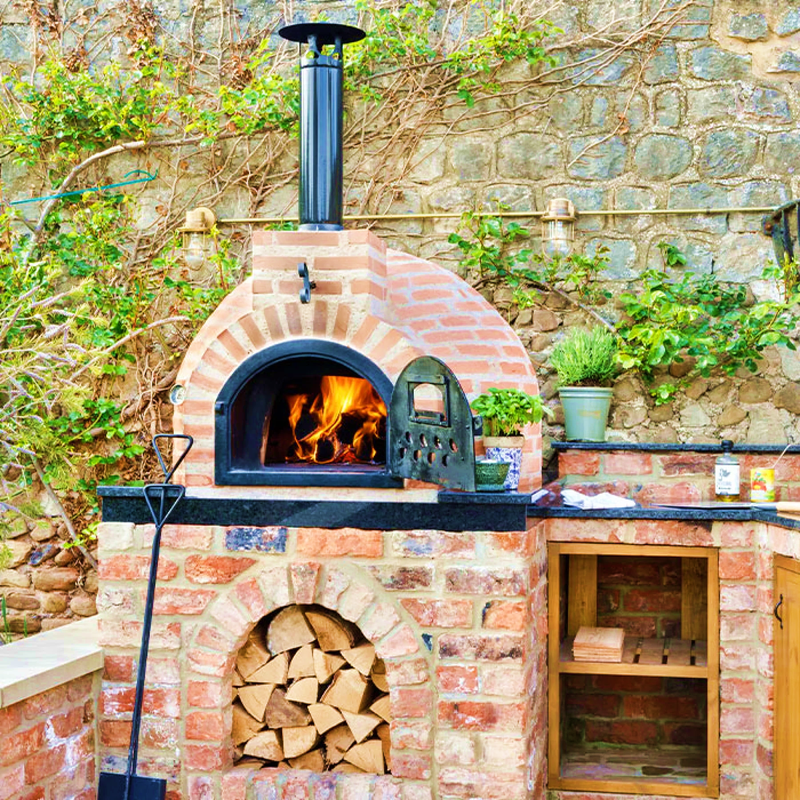 Ever wished for your own brick oven?
The good news is, you can build one outside your house.You can come up with authentic brick oven meals in no time.
These are the steps home builders take in creating one for residential use:
Draft a Plan
You must first determine the size and location of your brick oven. These are the two important factors you must consider in building a brick oven. You should have it built in an open area outside your house and have a sturdy firewall ready in case of emergencies.
Choose between Domes or Barrels
There are two types of brick ovens: dome and barrels. The ones you usually see in restaurants are dome ovens because they are characterized by its stylish igloo shape. The downside of dome ovens for personal use is you'd need adequate ventilation even when its place outside. This is because they tend to heat up higher than regular ovens in residential houses.
The barrel type won't give you the fancy, vintage vibe but it will definitely more efficient than dome ovens.
Create a Sturdy Foundation
Like constructing buildings, you'll need foundation to establish a brick oven in your house. They require concrete foundation to bear the weight of a brick oven for many years. This is a crucial, costly, and important step in building a brick oven.
You'll have to lay gravel, install foundation form, and many more to pave the way for an oven installation. Buildeey dubai has the experts to help you out with this step or assist you in everything you need to have your own oven.
Pick the Right Bricks
Of course, you'll need bricks to make this happen. You should pick the ones made with quality instead of cheaper ones but with no guarantee of long lasting use.
Those are the important steps you'll need to take to build your own brick oven. But luckily, you don't have to do it alone. Buildeey has got you covered with experts in different fields from oven creation to designing indoor plants in the living room of your home.