As many countries go into lockdown, most of us have been spending a lot of time at home. While it has been a long crazy year, the time we spent indoors was a great reminder that our home is a constant comfort zone that makes a huge difference to our mental well-being. It has also ignited both homeowners and interior designers the desire and fresh perspective to upgrade outdated living spaces and make them look more gorgeous.
What will be trending in 2021 will be a continuation of the trends we have seen so far. From houseplants, warm lighting, minimalist art decorations, and simple but practical furnitures that can double as work from home spaces, the biggest talking points will be a celebration of individuality, sustainability, and elegance.
The Decorating Colors of 2021
Natural and Organic Colors: Green and Brown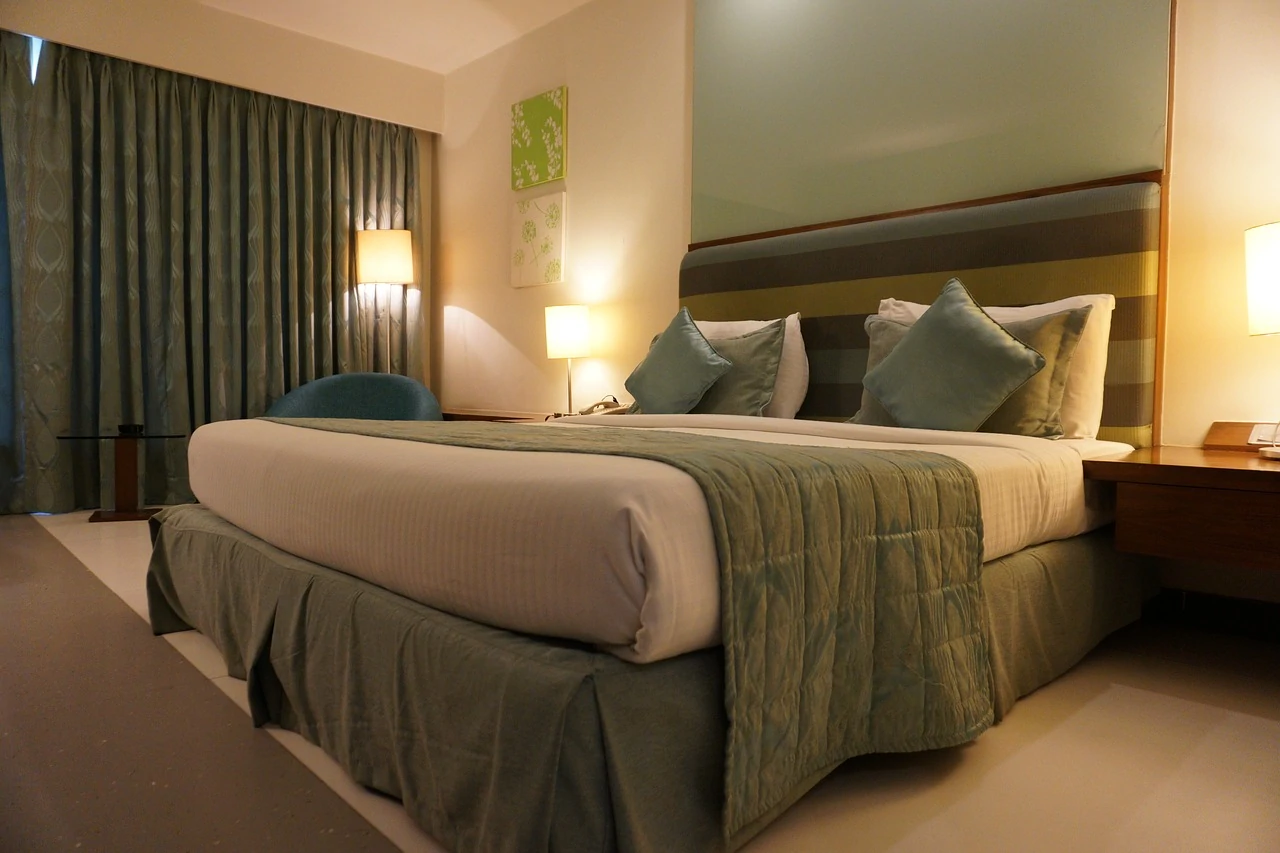 These colors are often used in home interior design and they're here to stay! The subtle use of Earth colors and

wooden products

help the mind concentrate and evoke emotions that benefit the mental state, extinguishing any negative sentiment.



Purity and Carefree: Navy Blue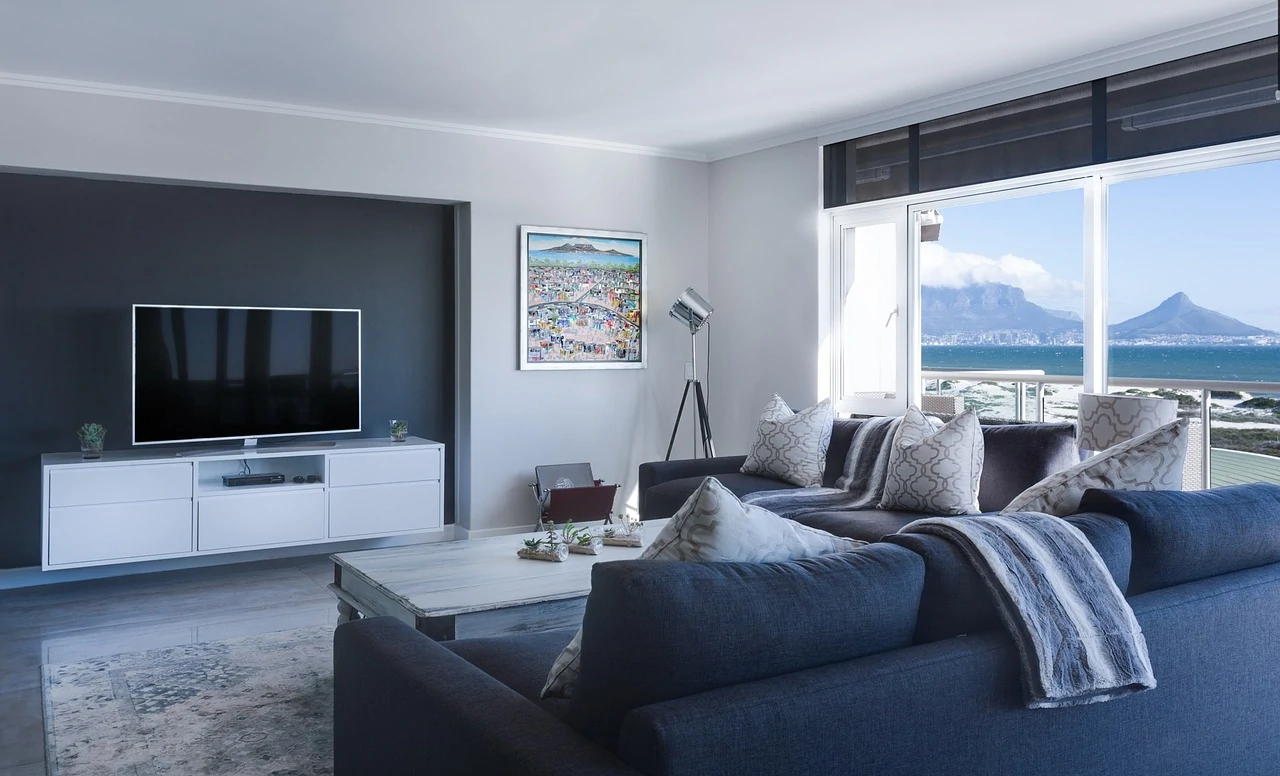 Even though Navy Blue is not easy to execute in interiors, it's still on-trend in the design world in 2021. In fact, this color might be a classic trend in the coming years! Best partnered with stone and marbles, Navy Blue brings a sense of sophistication, masculinity, and luxury that goes against the normal "light and bright".
Neutral Colors: Greige (Grey + Beige)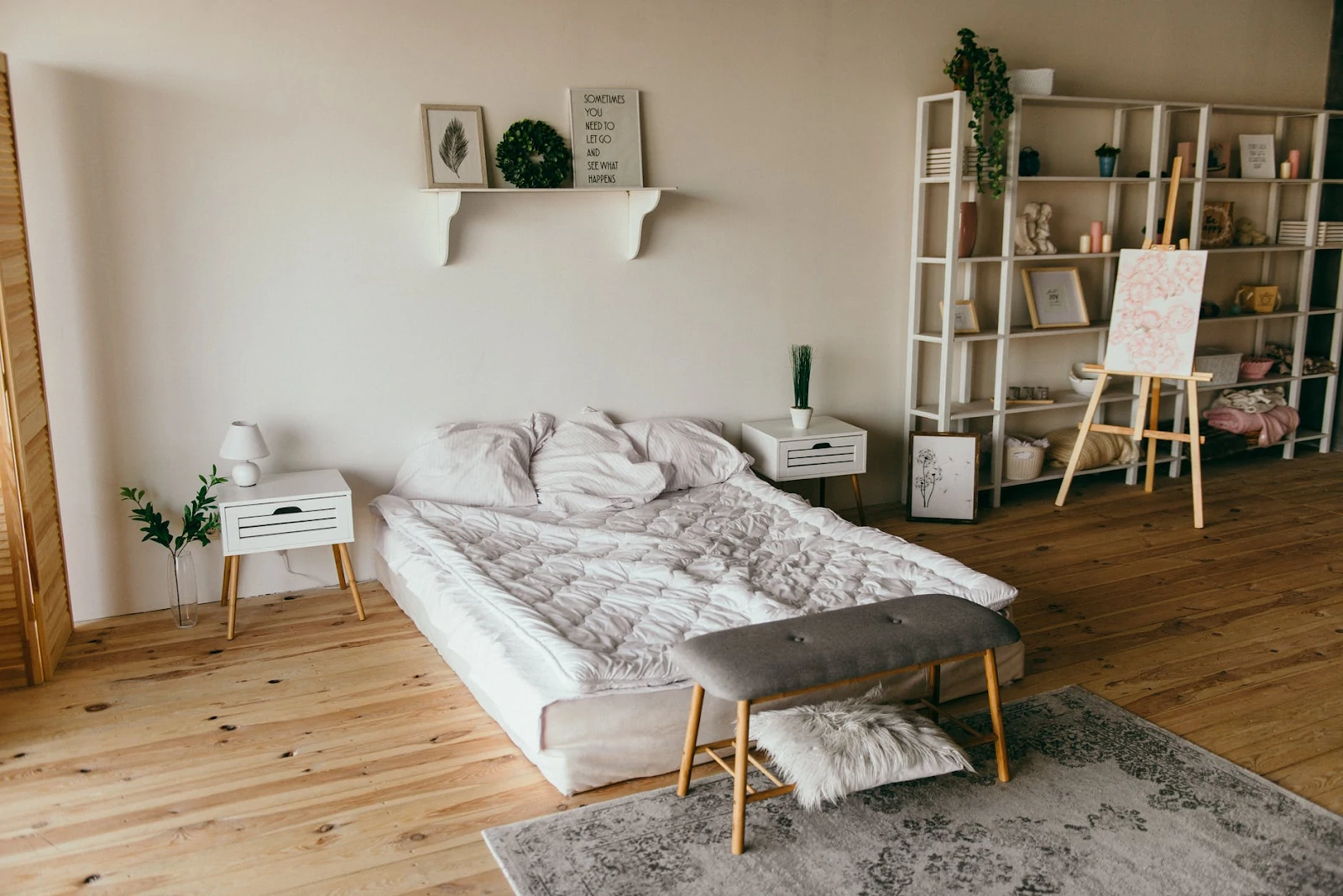 Grey has been popular for several years and is still one of the top choices when designing spaces. But this coming 2021, balance is the key. Grey alone can leave a space feeling cold that's why combining it with Beige, a color that also sits in the middle of the spectrum, will give a space more sense of balance and calmness.

The Trendsetter: AI Aqua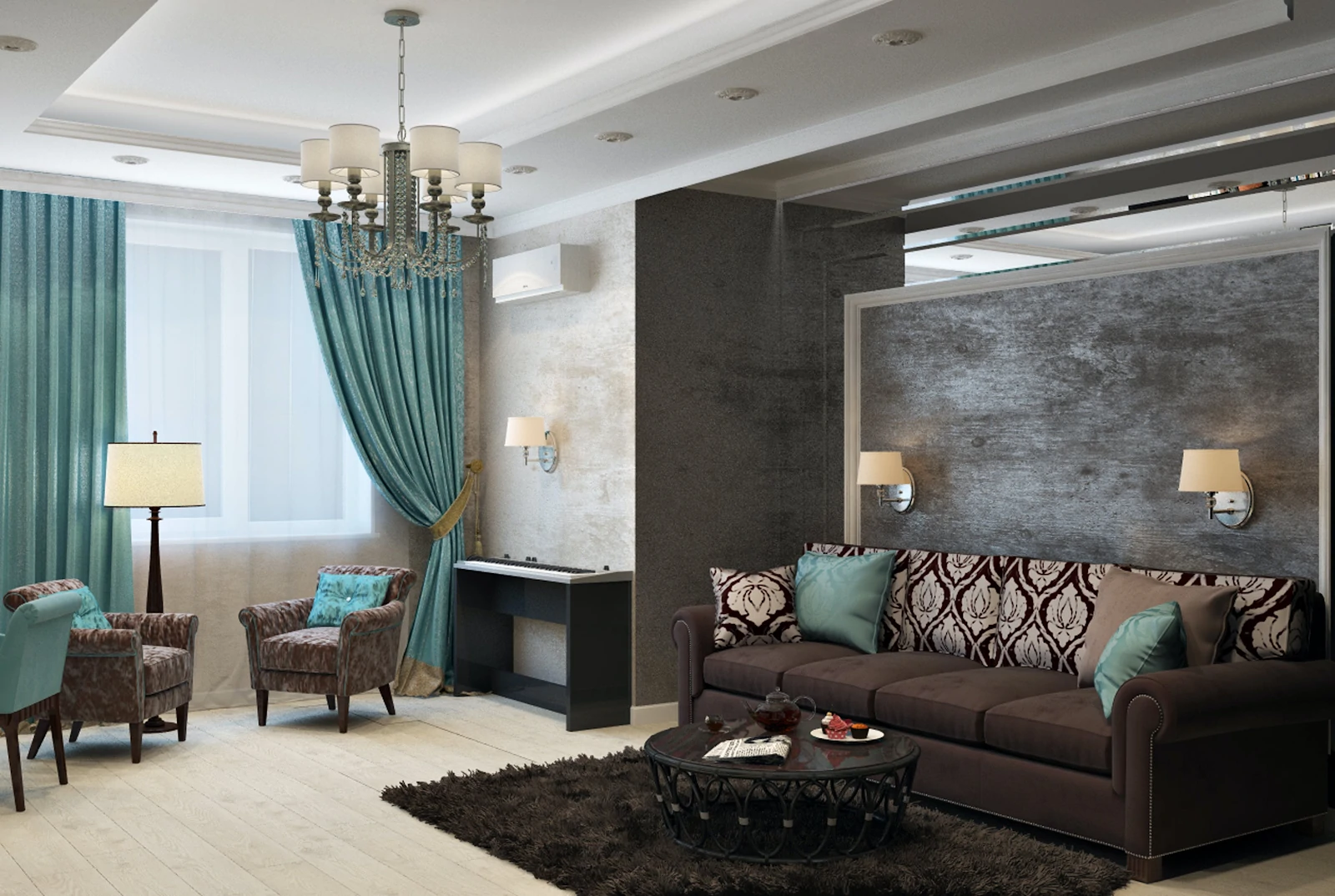 AI Aqua is an electric shade of blue that will steal the spotlight not just in interiors but also in technology and fashion this coming year. It is inspired by modern home automation, 5G technology, and mobile apps color schemes where shades of blue are present. AI Aqua offers versatility for those who like it trend-forward and sporty at the same time. But more than that, this saturation also helps in the concentration of activities and mental well-being.
Work From Home Spaces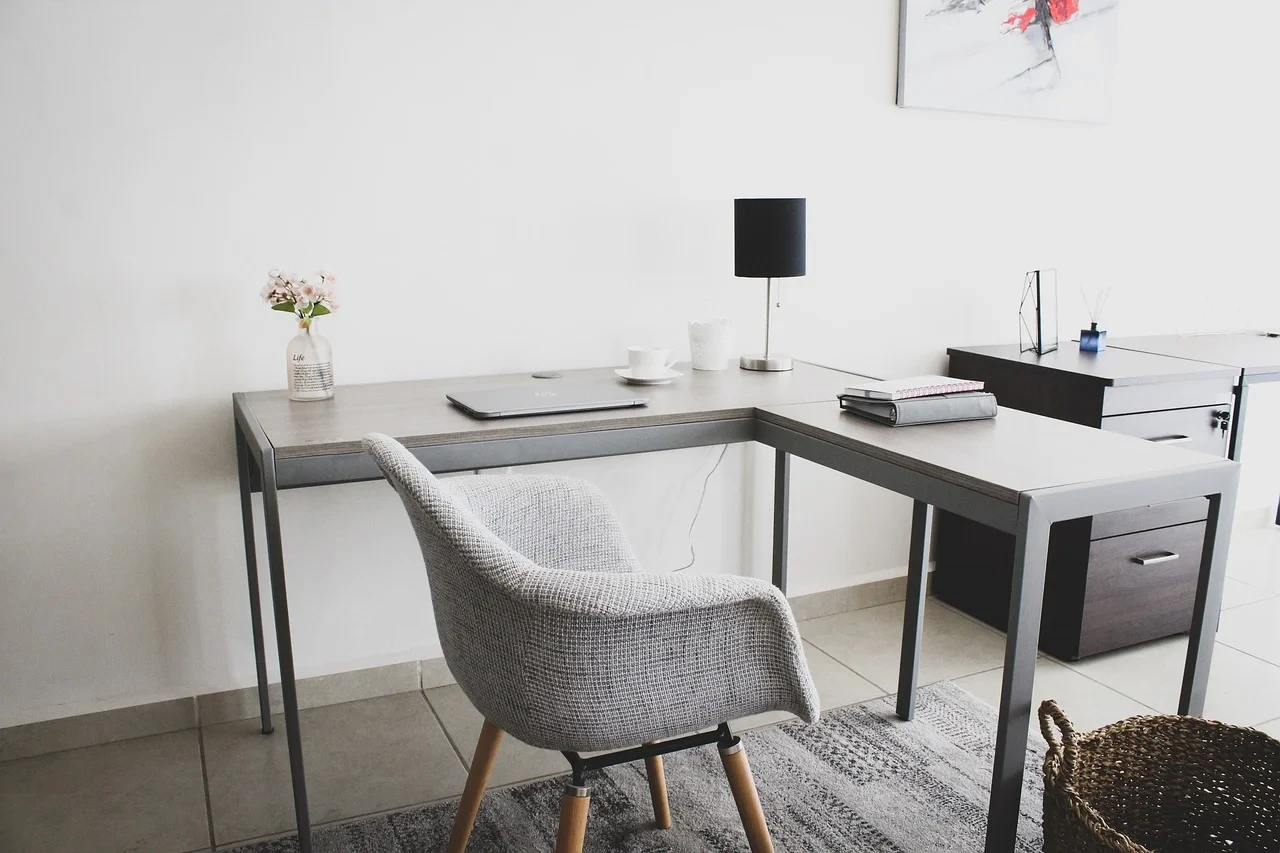 The impact of the coronaviral work-from-home trend is hugely felt and reflected in the interior design field. With many companies switching to working from home as part of the new normal, multipurpose spaces and home office setups are everyone's top of mind. Multipurpose spaces that are well-designed can help focus the mind and fuel creativity that is why designers are getting more and more creative to meet the need of keeping the balance of style and freshness when it comes to work from home spaces.
Home offices should not just be a purposeful space but a reflection of personal taste and passion. The biggest advantage of putting up work from home spaces is homeowners can do anything they want compared to a work cubicle and office furnitures that limit personal customization.
Splurge-worthy Pieces and Decorative Art
Adding a splurge of luxury while seamlessly blending with the interior is a major trend in 2021. Homeowners crave a calmer environment without sacrificing the opportunity for exravagance that makes their home feel special. Whether it's a wall art, a high-end sofa, or simply new splurge-worthy home furnitures, adding a luxurious feel to a home is definitely achievable at any scale.
Minimalist Decoratives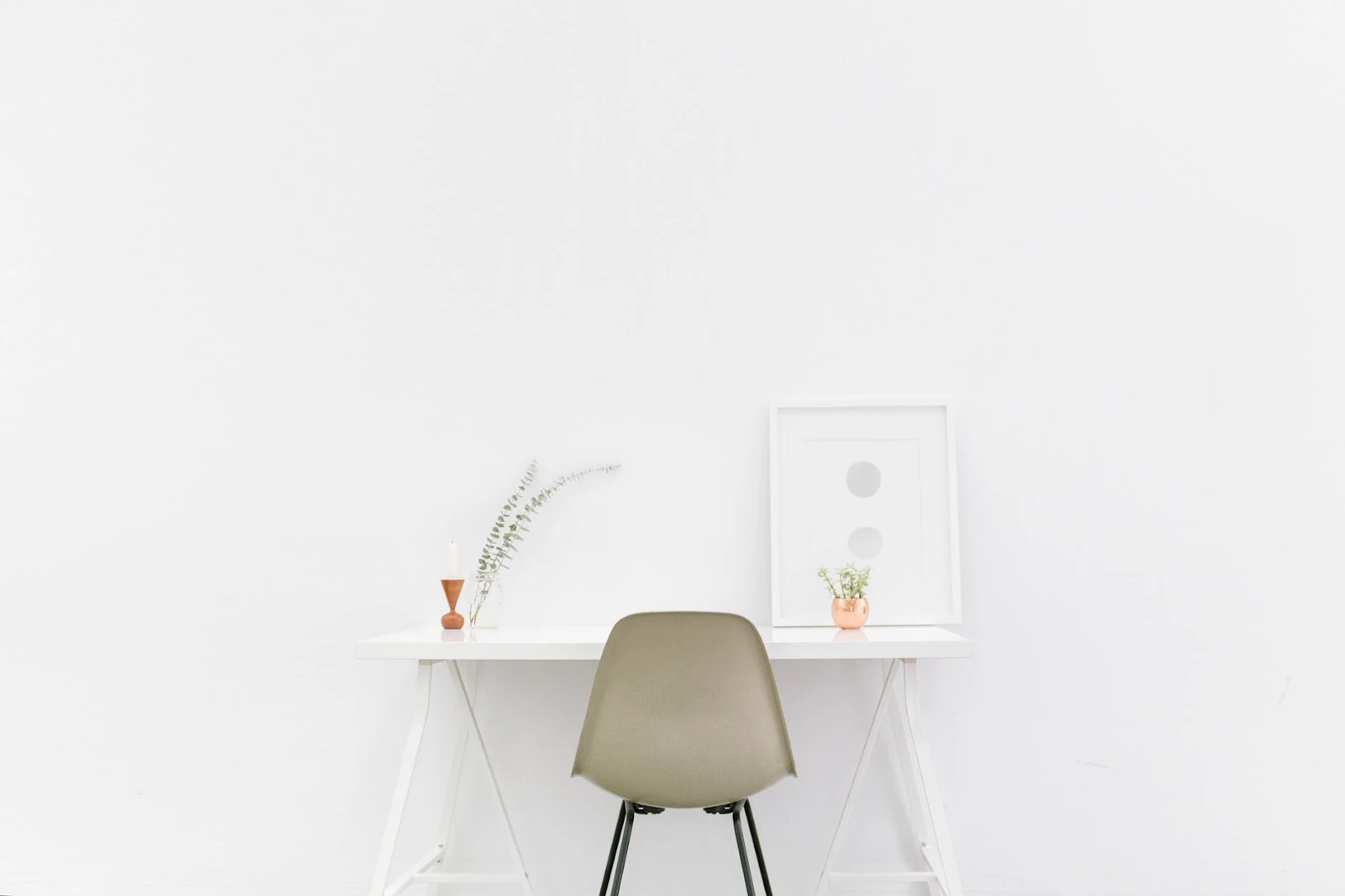 Inspired by Scandinavian homes, minimalist interior pieces offer usefulness and practical home maintenance without dropping style. Minimalist pieces are a reflection of the "less is more" lifestyle that inspires homeowners to focus on furniture and decorations that give interiors a fresh and purposeful feel.
Statement Pieces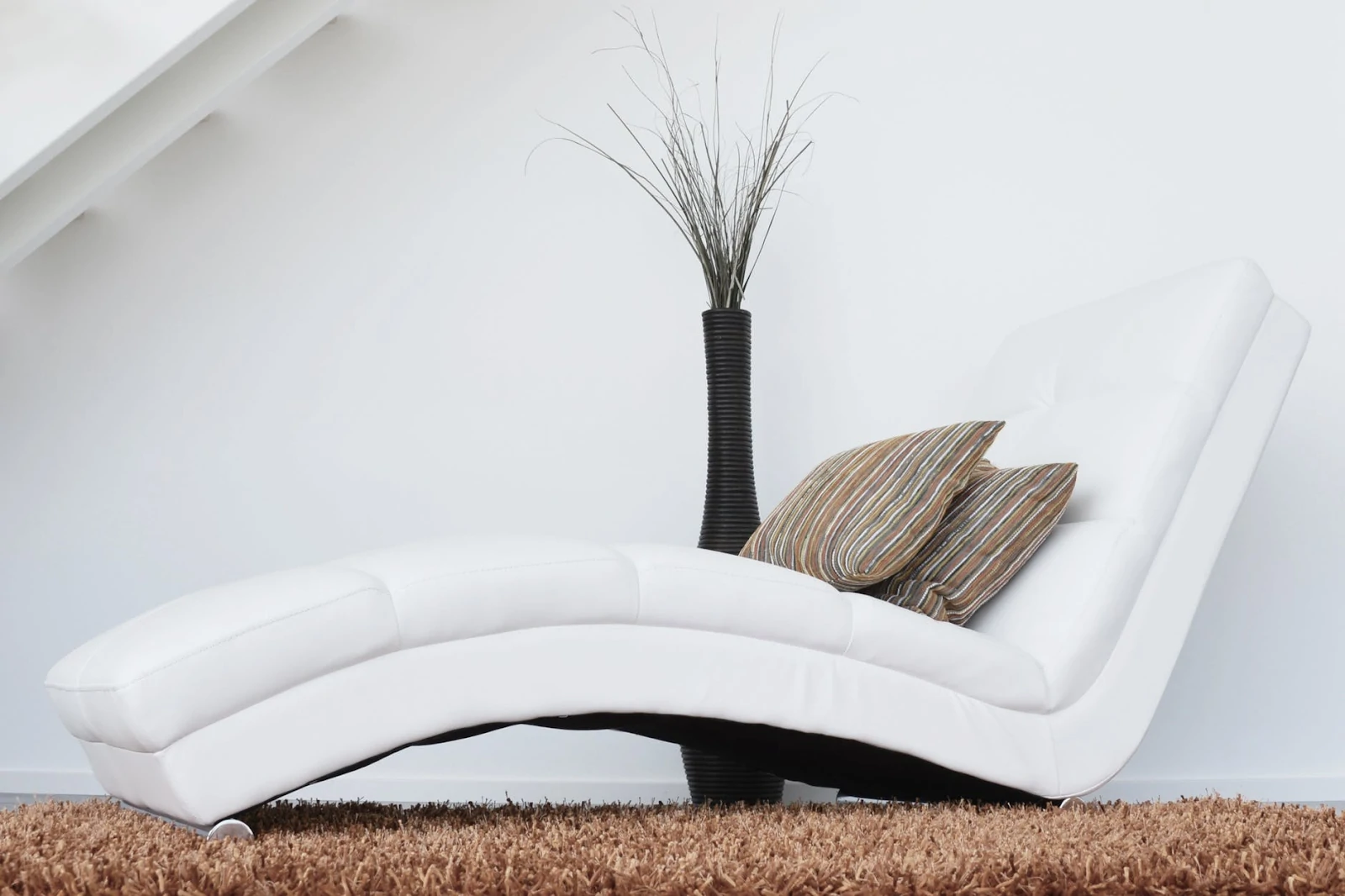 Homeowners that want to elevate any division or space should invest in statement pieces that give off a sophisticated look and luxurious ambience. From adding lush carpet rugs to comfortable sofas, uncluttered home spaces that have a statement piece are becoming more desirable for decor enthusiasts.
Sustainable Design Pieces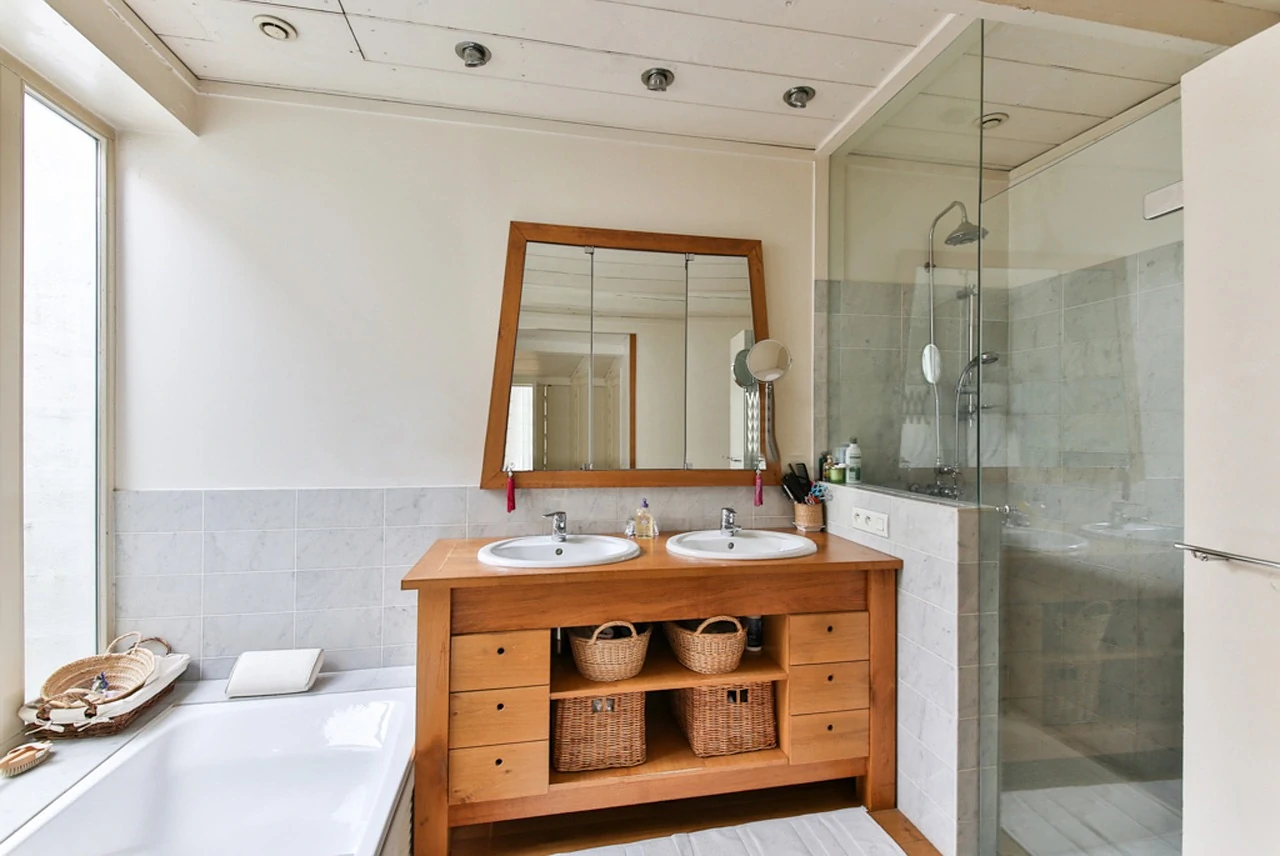 Following the sustainable interior design trend, eco-friendly design pieces will determine a new era in the interior design industry. Reused materials, bioplastics, and pieces that have low impact on the environment will be a continuous trend especially for kitchen and bathroom accessories.

Line Art Pieces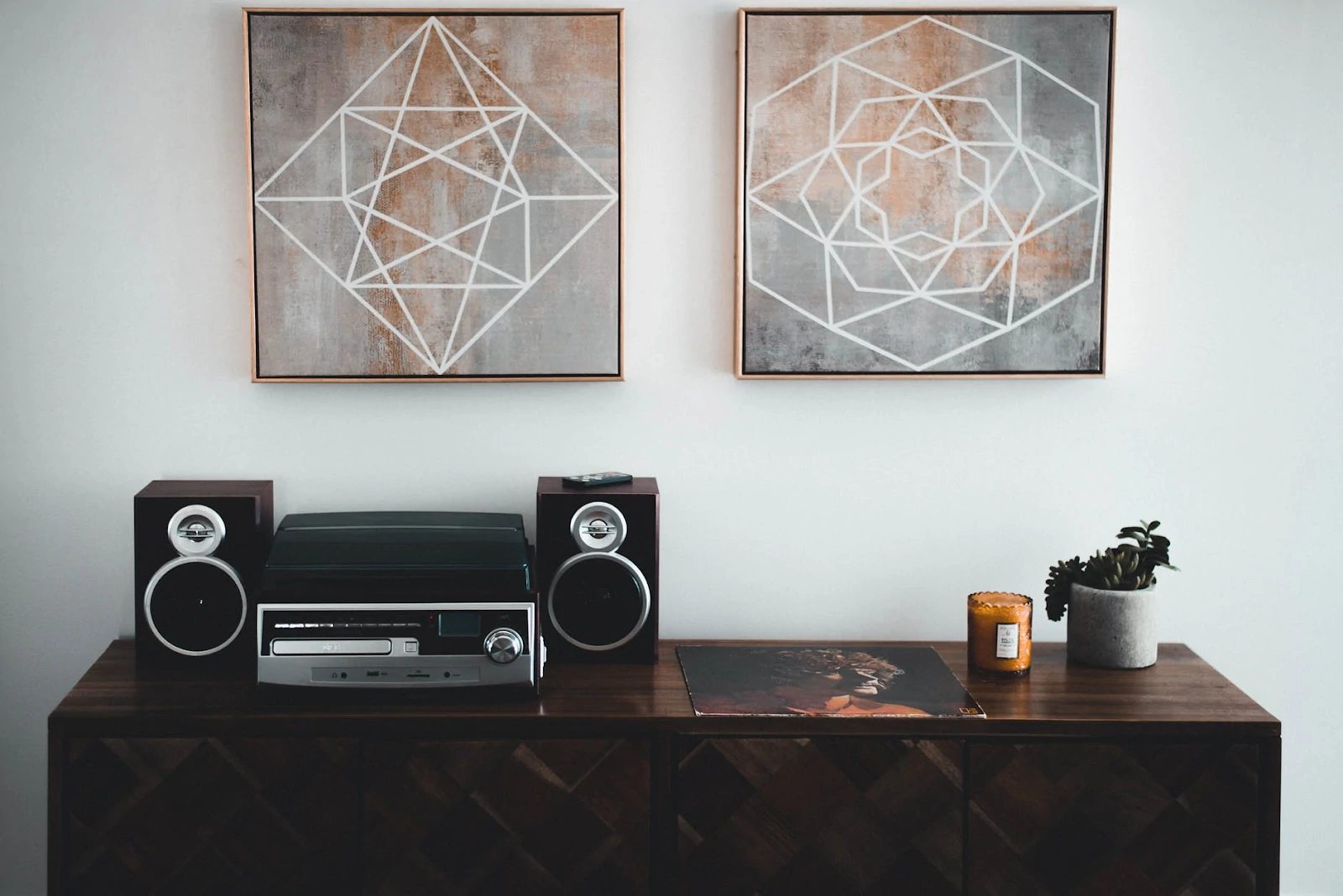 Lastly, as we move into a new year, buzzing design movements will arise. Line art has been popular in the millennial generation and has been used in photography in the digital world. Now, it will be translated into home decoration and accessories.

Bringing The Outside In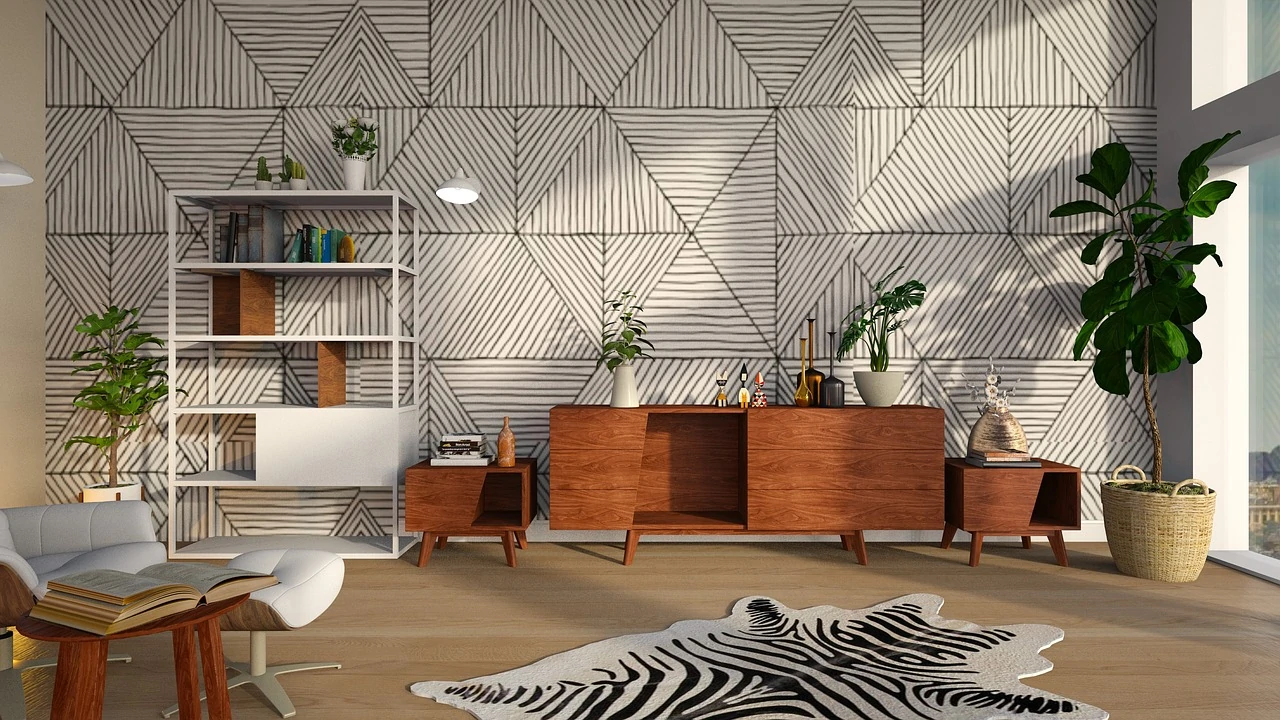 In the coming year, bringing natural outdoor elements to indoor spaces will be trendy. The rise of glass windows and removal of drapes and coverings will simply let the natural light in. It can also highlight the surrounding landscape of your home.
The biggest trend of 2021 that is here to stay is houseplants. A fresh perspective that involves nature into design is getting more and more present in the "well being" home interior design trend. Having an interior garden or simple house plants provide daily contact with nature that gives a brighter mood and lessens the stress of the daily hustle. For people who don't have a green thumb, having beautiful botanicals inside the home is still achievable because of dried flowers. Preserved arrangements have a life of up to two years that's why people see it as a smart investment compared to the maintenance of live plants. This Instagrammable craze has inspired many homeowners to explore decorative plants, grasses, and dried greenery that open to a whole new design possibilities.
All the home interior design trends for 2021 reflect how our home is the most important place in our lives. It's the space where we relax and spend time with our loved ones. This coming year, there are plenty of reasons to bring more creativity and comfort to our everyday living spaces. As the saying "new year, new me" goes, our homes also deserve a transformation!

If you're looking for more interior design trends and news, visit our blog section! For a deeper dive into interior styles or if you're looking to hire designers for your home renovation or construction, you may check out Buildeey's directory network in the following cities: