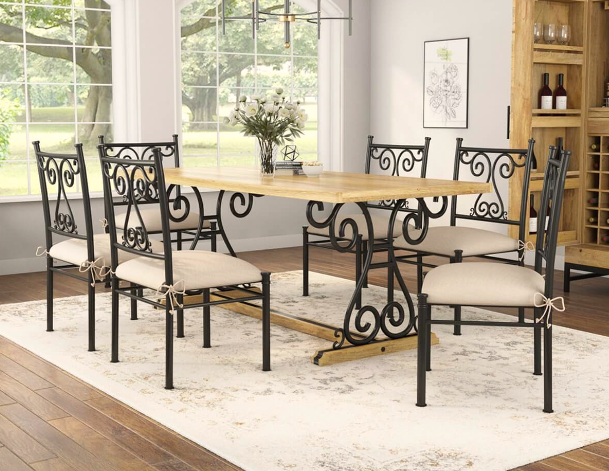 Every homeowner wishes to have their own personality shown with the furniture they have at home. And what better way to do it but by hiring affordable and professional services from the home builders in Buildeey's app directory.
Below are some of the customized wrought iron furniture you can have:
Chandelier
Welcome guests and visiting relatives with your own customized chandelier. It's one of the leading elements of a modern-day home and you get to create your own unique piece. You get to decide whether it would look classical, unconventional, or simply minimalistic.
Coffee Ottoman
The living room coffee table is one of the most customized wrought iron furniture. You can have it stylized like an iron tree branch or embed leaf patterns on it. Your imagination is the only limitation when it comes to designing your new ottoman.
Iron Door Grates
Your doors can have extra pizzazz with iron grates of your liking. For the rustic and vintage loving homeowners, this is the perfect wrought iron additions to your home. For best results, consult with solid pattern home builders in Dubai to determine the best iron patterns and shape for your existing exterior.
Pendant Light
Every vintage home has a pendant light for their outdoor area. It's a remarkable lamp that could greatly improve the curb appeal of your home and bets of all, you can pick your own design when you choose to have them customized.
You'll need a team to make these customized wrought iron furniture happen. Buildeey is more than happy to be of service when it comes to pairing you with your home designer and manufacturer. For expert services management, visit our website or download the Buildeey app on your mobile device.