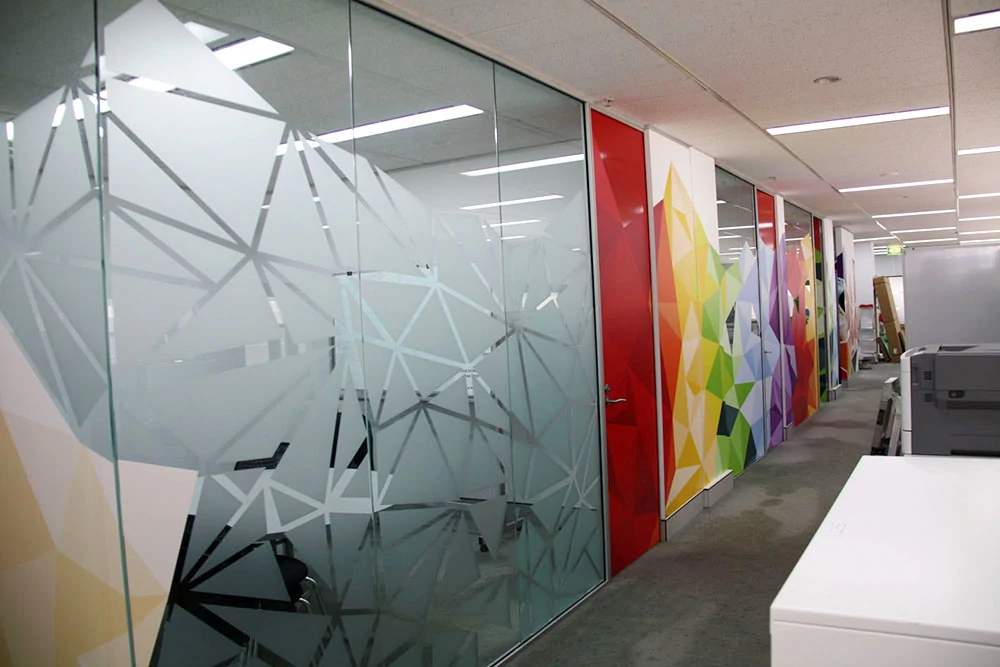 If you're looking for cost-efficient home improvement additions, you've come to the right place. These gorgeous adhesive window films enhance your window's privacy and beauty. No more drapes, shutters or blinds for you, these window films compensate for all their benefits and more.
So what are the main features of attractive window films?
Stained Glass Window Film
Glass art takes times, money, and effort to create. But there are window films available that mimic the authenticity of stained glass windows. It leaves an antiquated look for any window you plan to put them on.
Solid Color Tint
If you're looking for privacy and aesthetic room value, solid color window films are a great choice to achieve such a look. You can coordinate the color according to your existing interior design and watch the magic happen as it blends in perfectly.
Etched Patterns
Perhaps you want to maintain the integrity of your windows with light and classic patterns around the glass, emphasizing the view that your window is overlooking. This is the right window film for those who want a more rustic or traditional look for the windows inside their homes.
Tudor Leaded Glass
Timeless and elegant, those are the two things this window glass film gives you. If you want a more historic appeal for your home, this window film is a great alternative to expensive glass window customization.
You can hire professional interior designers to fully commit your vision to the art in your windows. Buildeey has the best home improvement contractors to help you with your new window additions. Our app directory has the best people with the right skillset for the job, and they're simply one tap away.